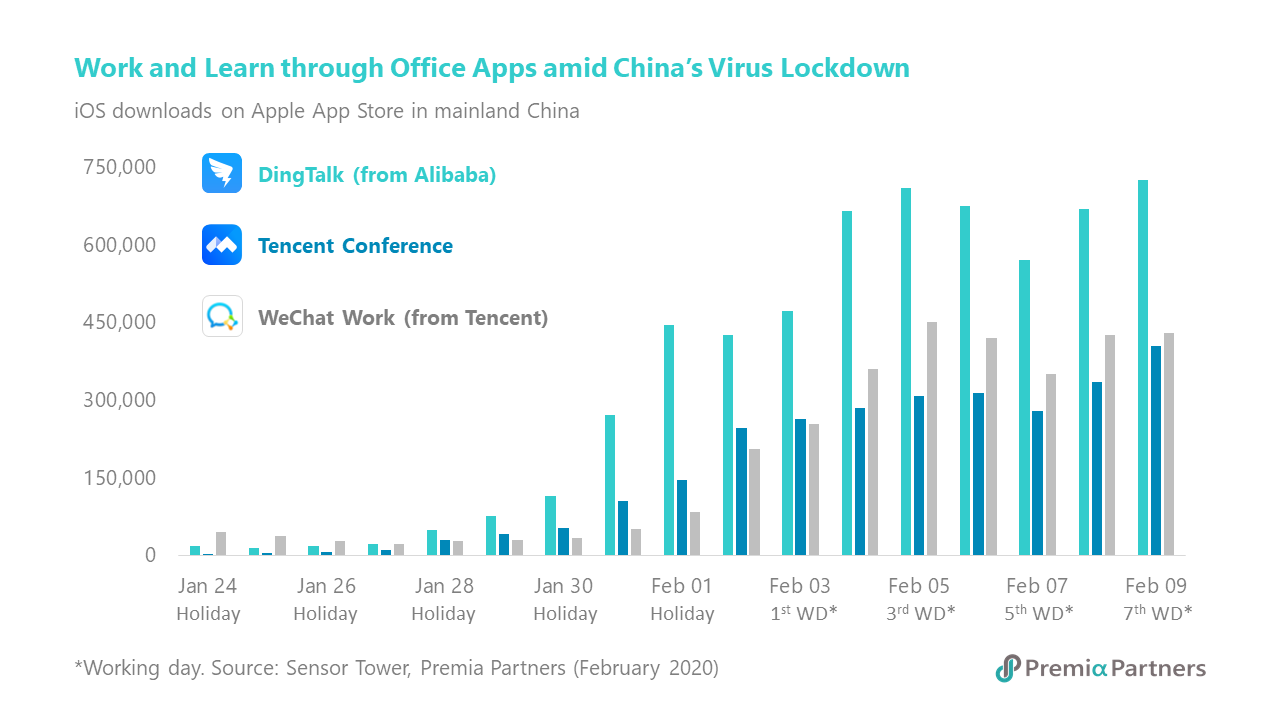 Alibaba-backed DingTalk is the most downloaded free app in mainland China's iOS App Store, followed by Tencent Conference. WeChat Work, which is also from Tencent, ranks No. 4 as of 19th February. This is also the very first time that business-categorized app won first place in iOS App Store. Their new-found popularity offers China's twin internet giants a chance to stake out an unclaimed multibillion-dollar arena.
Originally designed for China's white-collar workers, these office apps adapted to the virus outbreak by offering the service to help educate primary and middle school teenagers. DingTalk rolled out a slew of new features for classroom settings, including live-streaming lessons that can have as many as 302 participants and an online testing and grading system. At least 50 million students from elementary to high school across 300 cities in mainland China had signed up for DingTalk's online teaching programs conducted in tandem with local education authorities as of 10th February. China's online education has been booming in recent years, with revenue estimated to have reached around $36 billion in 2018, and is expected to more than double in 2022, according to iResearch.
The coronavirus will end someday, but it is just the starting point for China's Digitalization to go viral across various fields.